ACTIVATE NEXT-LEVEL INJURY & POST-OP RECOVERY
GAME RADY THERABY SYSTEMS FOR INJURY AND SURGERY RECOVERY
A NEW STANDARD IN CLINICALLY PROVEN PERFORMANCE
What in particular matters
Game Ready® offers imaginative, multi-methodology recuperation frameworks that assist individuals with ending on a good note and return to what in particular matters after injury or medical procedure.
Large number of patients, tip top competitors, proficient groups in each game, extraordinary military powers, driving muscular specialists, sports medication specialists, actual advisors, and athletic coaches all throughout the planet have picked Game Prepared for more than 15 years.
Provided a better post-op recovery than a previous surgery using a different cold therapy.
Helped reduce the amount of pain medication they took or enabled them to stoptaking meds sonner.
Reduce narcotic consumption.
Glad their physician or medical provider offered Game Ready as an option for recovery.
The most effective portable cold
and compression recovery device.
The ground-breaking multi-modality injury
and surgical healing system.
Designed for the anatomy of all parts
of the body, from head to toe.
All the accessories you need to complete
your game ready system.
Again after an injury or surgery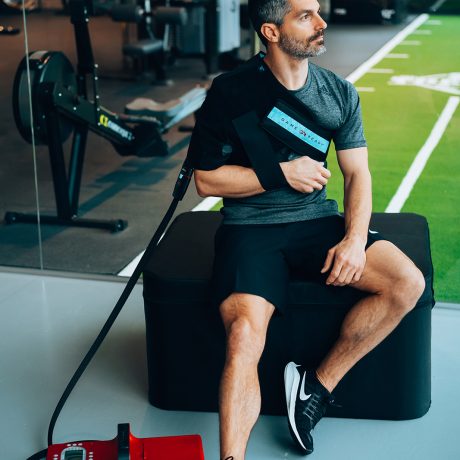 We are here to offer you the best, most advanced and effective treatment options for faster healing and better recovery.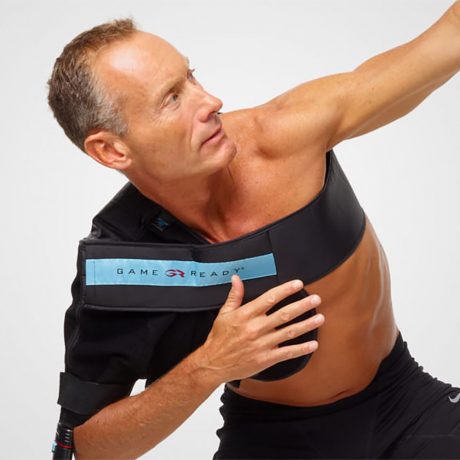 Game Ready has been at the forefront of technological innovation in recovery for more than two decades.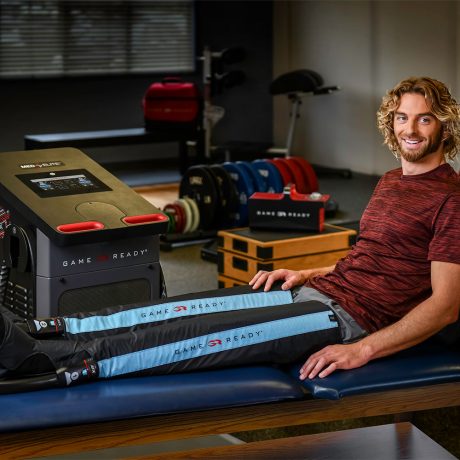 In the event of an acute injury or post-operative recovery, it is clinically proven that the GRPro ® 2.1 compression and cryotherapy system, portable and easy to use, reduces pain, muscle spasms and swelling, while improving the key stages of physical therapy in a natural, narcotic-free way.
The new whole leg envelope that always brings you more.
You may now workout for longer periods of time and push yourself to new heights. The new Whole Leg envelope provides customizable thermotherapy or rapid contrast treatment choices, as well as dynamic compression and deep cryotherapy. This lower swelling, promotes circulation, and relieves pain, allowing you to heal and rehab as quickly as possible following a sports injury or surgery.
Dual-action envelopes for atx game play
The complete line of ATX® (Active Temperature Exchange) dual-action envelopes is anatomically designed for all main areas of the body, from head to toe, and provides optimal coverage, a wider contact area, and enhanced comfort. All envelopes are simple to use and come in a range of sizes and modifications for greater efficiency. The whole envelope range is compatible with the GRPro 2.1 system, and the bulk of the range is also compatible with the Med4 Elite system.
"RECOVERY 20% FASTER, AT A MINIMUM."
Peter Millett, MD, MSc, The Steadman Clinic