MULTI MODAL RECOVERY SYSTEM
MED4 ELITE, TECHNOLOGICAL INNOVATION
The Med4 EliteTM, a revolutionary multi-modal recovery device controlled by two microprocessors that combines ice-free cryotherapy, thermotherapy, rapid contrast therapy, and active compression, is now available from Game Ready®. Its objective is to provide comprehensive, adaptable, practical, and proven therapeutic choices for acute or chronic traumatology and post-operative therapy, tailored to the various stages of rehabilitation.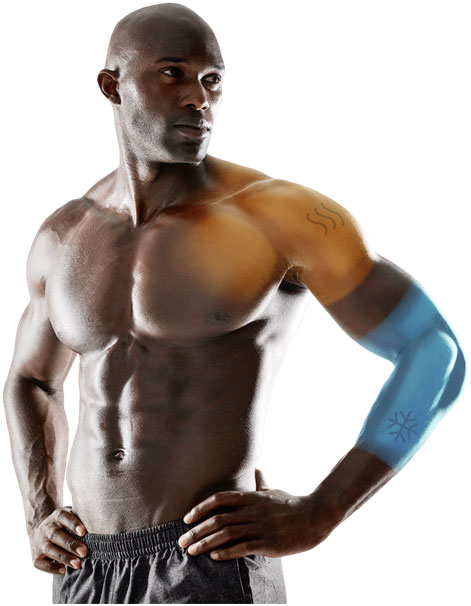 FOUR THERAPIES IN ONE RECOVERY SYSTEM
The Med4 Elite enhances therapeutic outcomes while simplifying the course of sessions, allowing numerous patients or athletes suffering from acute or chronic injuries to be treated at the same time.
A single device combines cryotherapy, thermotherapy, rapid contrast therapy (RCT), and intermittent dynamic compression. A touchscreen makes it simple to control and change modes and settings. Four lockable wheels provide precise placement.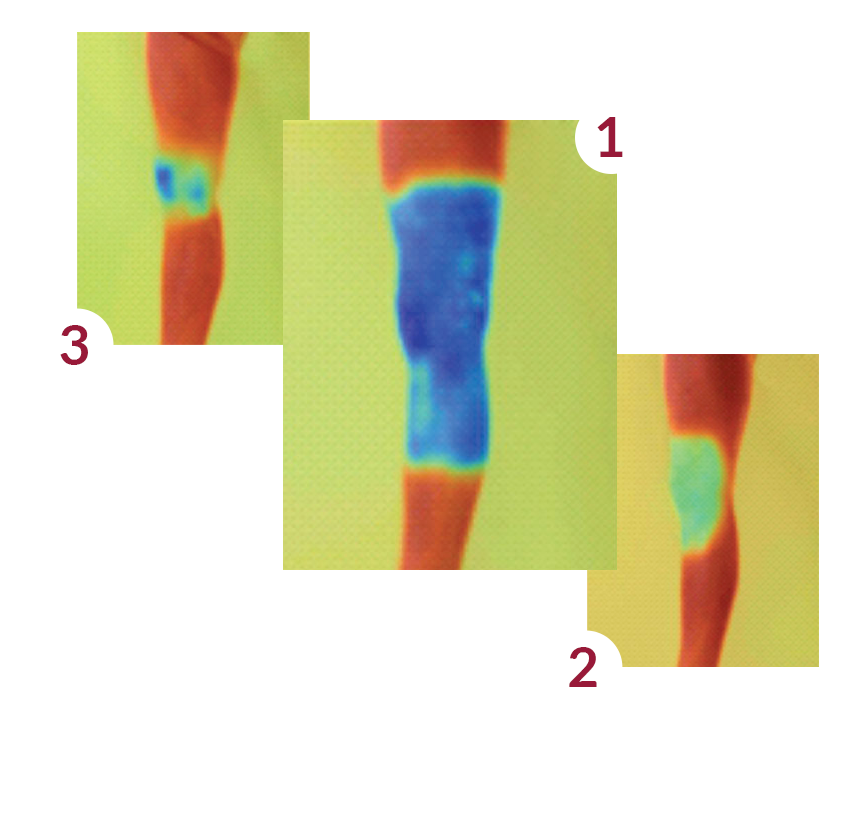 Different therapy approaches can be used alone or in conjunction with the Med4 Elite to relieve pain, manage edema or swelling, increase range of motion, and boost the body's natural healing mechanisms. Use cryotherapy, thermotherapy, contrast therapy, and intermittent compression in your everyday practice.
(1) GRPRO 2.1
(2) CRYO/CUFF (3) COLD PACK
BENEFITS AND THERAPEUTIC MODALITIES
Game Ready systems provide therapeutic modalities that may be utilized alone or in conjunction to aid rehabilitation. One goal: to return to the best level possible, with greater confidence, more easily, and as soon as feasible.
Treatment options:  4 treatment options (for 2 patients or 2 simultaneous zones)
SCREEN WITH INTUITIVE TOUCH CONTROL
The ground-breaking Med4 Elite control unit provides extensive and versatile treatment choices for two patients or two zones at the same time. Med4 Elite customers may quickly switch and combine amongst four treatment modalities, as well as control, alter, and monitor treatment times, temperature ranges, and compression settings at their fingertips, thanks to an easy touchscreen interface.
GAME-READY WRAPS FOR BETTER FIT, COVERAGE, AND RESULTS
The Med4 Elite System is designed to work with the majority of Game Ready's ATX® Double Action Wrap products. Game Ready envelopes, which are equipped with proprietary NASA technology, give excellent circumferential coverage, ensuring greater contact with the surface to improve cold, heat, and fast contrast treatment on all various regions of the body. They are anatomically engineered for improved fit and comfort, resulting in greater outcomes and a faster recovery time.
Dimensions: 83cm L x 63cm W x 109cm H
Weight: 78kg (empty)
Connections: 2 outputs, 2 storage locations
Wheel: 4 (blocking) 
"RECOVERY 20% FASTER, AT A MINIMUM."
Peter Millett, MD, MSc, The Steadman Clinic
"RECOVERY 20% FASTER, AT A MINIMUM."
Peter Millett, MD, MSc, The Steadman Clinic